Child Friendly Safaris
Many parents dream of taking their children on a once-in a-lifetime safari adventure holiday, but most South African Big-5 game reserves and lodges have a minimum age restriction rule for children. Fortunately there are exceptions to this and Lalibela Private Game Reserve is one such exception.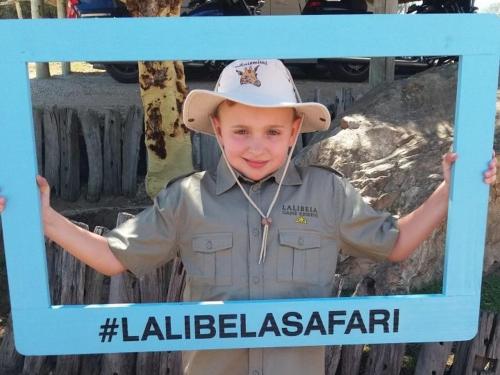 Mark's Camp at Lalibela welcomes families and was specifically constructed for families with young children under the age of 12 years. The other two lodges on the reserve, namely Lentaba Lodge and Tree Tops (with a fourth lodge currently under construction) have been kept for guests who would prefer not to have the sound of young voices disturb the peace of the bush.
Child-friendly Game Drives
Children aged 8 years and over are welcome to join the adults on the adult game drive. Children aged between 2 and 7 years enjoy their own game drives and that's where the fun begins for these Generation-Z* 'Rainbow Children' – after all, what 2-year-old wants to sit still and keep quite while adults zoom their cameras at a slumbering pride of lion?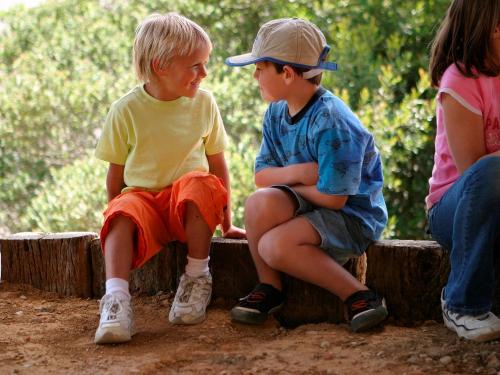 The children's game drive has been specially designed for young children, with their own game ranger, Children's Programme Coordinator, and game-viewing vehicle. The game drives are shorter than those of the adults. Due to the unpredictability of small children, care is also taken to avoid getting close to dangerous animals.

Children may still see the Big-5 from a distance but the primary focus of the children's game drive is on plains game (antelope, giraffe and zebra), bird and insect species. It is a sensory safari and exposes the children to the sights, smells, sounds, feel and taste of Africa.
Child-friendly Activities
In between meals and game drives, children over 2 years of age are kept busy with a number of fun and educational activities, such as rhino T-shirt painting, making African masks, painting, making photo frames, making wind mobiles, and a lot more.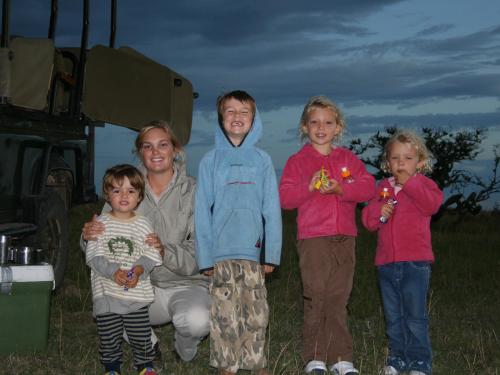 While the children's programme is run separately to that of the adults, parents and older siblings can join in on the children's activities, although the parents would most likely want to enjoy the peace and tranquillity of the lodge and sunbathe on loungers beside one of the two swimming pools while their children are being entertained. Experienced child minders and nannies are available to take care of children under 2 while adults are on game drive, as toddlers aren't allowed on any of the game drives.
Child-friendly Family Accommodation
Mark's Camp has several stone and thatch family chalets (ideally suited to families with children aged 2 to 11 years), which have a large bedroom with two single children's beds separated from the parents' luxury king-size bed by a partition, a bathroom with bath and shower, and separate toilet.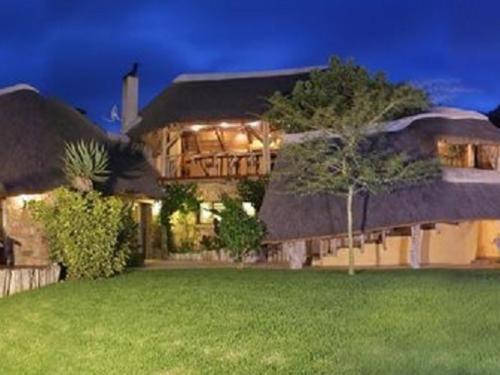 There is also a family suite, which has 2 en-suite bedrooms and a lounge with 2 day beds.

All family chalets and the family suite have private outdoor decks with secure balustrades overlooking the verdant bush and birdlife, and are equipped with tea/coffee stations, and a desk and chair.